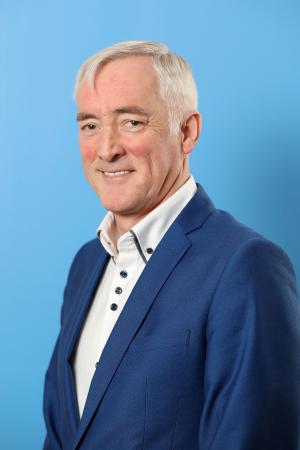 Independent Member
Doug Garrett has two decades of experience working at Board level as Chair and Chief Executive within the public, private and charitable sectors. He was appointed as an Independent Member to the Northern Ireland Policing Board in December 2018 and elected Board Chair in April 2020.
An International Business graduate, Doug was a Fellow of the Institute of Direct Marketing, Chartered Institute of Marketing, and Royal Society for the Arts.
He was Operations Director /Deputy CEO at Belfast's Laganside Corporation before taking up the position of CEO of the Blackpool Regeneration Company. He has held a number of Non-Executive Director roles including the Blackpool Teaching Hospitals NHS Foundation Trust, Bay Housing Trusts and was Company Director in a number of businesses.   
Doug has served as Chair of Groundwork in North West England, Blue Skies Hospital Charities and a number of Boards across the business sector.