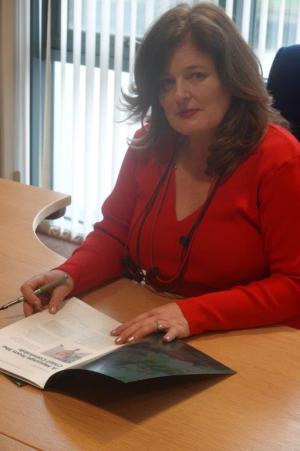 10 Recommendations for change in Review of Strip Searching of Children and Young People in Police Custody
The Northern Ireland Policing Board has published a human rights review into the strip searching of children and young people in police custody making 8 recommendations for change for the Police Service of Northern Ireland (PSNI) and 2 for the Department of Justice (DoJ).
The Board agreed to conduct this Human Rights Review following concerns raised about the use of strip search on children and young people in police custody.
Speaking about the review and recommendations made, Policing Board Chair Deirdre Toner said:
"While a rare occurrence, strip searching is one of the most intrusive interactions that occur between police and a child or young person.  The Board agreed it necessary to conduct this review following a number of concerns raised regarding its use by the PSNI.  
Custody officers and staff have an incredibly important responsibility to protect those arrested and detained, which becomes crucial when interacting with children and young people, who are particularly vulnerable.
This report scrutinises current guidance and governance frameworks and makes recommendations for the Police Service and for Police and Criminal Evidence (PACE) legislation to ensure young people in custody are protected, and custody officers and staff have the correct guidance.
A recommendation is also made around the use of the NI Appropriate Adult Scheme by the police service as a key concern identified in the review was that young people were being searched in police custody without such an Adult being present.
Going forward the Board will keep the issue under review to make sure the recommendations and learning identified are fully implemented."
The Board would like to thank all those who engaged with the Board's Human Rights Advisor in progressing this review including the Northern Ireland Appropriate Adult Scheme provider Mindwise, organisations in the youth sector and other police services in the UK.
Ends
For further information please contact the Board's Communications Office on 02890 408 500
Notes to Editors
A copy of the Review and Recommendations can be found here: 

Human Rights Review Children and Young People: Strip Searching in Police Custody