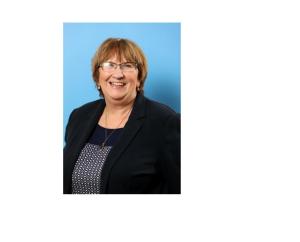 Tackling organised Crime, criminality and paramilitarism was the focus of Partnership Committee scrutiny with reports received from the PSNI on progress against the Policing Plan Measure around 'Repeat offending of Organised Crime Groups and paramilitary organisations' and discussions with representatives from the Executive's Tackling Paramilitarism Programme Team on delivery of the Action Plan to date and next steps.
Members also heard from Independent Reporting Commissioners Monica McWilliams, John McBurney and Tim O'Connor on issues in the recently published IRC Report and discussed areas of work and legislative options that could further assist policing and other law enforcement agencies going forward.
Speaking about discussions at the Committee, Chair Dolores Kelly MLA, said:
"The scale and complexity of organised crime continues to evolve and grow so there needs to be a relentless focus by the police and partner agencies to keep pace with new approaches and technologies being used by such groups.
In addition to large scale gang operations, we know that locally paramilitaries are actively engaged in all types of organised crime and criminality. People want to see more enforcement activity and action being taken against those who are known to be profiting from crime and inflicting harm within communities.
In October 2020, the Board recommended the establishment of a dedicated Civil Recovery Agency to bring greater local focus and community understanding of actions being taken to remove 'unexplained assets' from those involved in criminality here.  This we believe is important for confidence building in the community.  In discussions with the IRC Commissioners, we also heard about other opportunities changes to legislation could have for policing and justice.
Enforcement is a key part of the Executive's Tackling Paramilitarism Programme but it was also important to hear about how other strands of work in promoting a culture of lawfulness are being progressed and assessed within the Executive Action Plan; and the contribution of the Paramilitary Crime Task Force to that.  
As a Board we will keep this area of work under scrutiny in the time ahead."

Ends

For further information contact the Board's Communications Office on 07801 738795
Notes to Editors
A copy of the Board's Review can be found here: /news-centre/review-tackling-paramilitary-activity-criminality-and-organised-crime-published