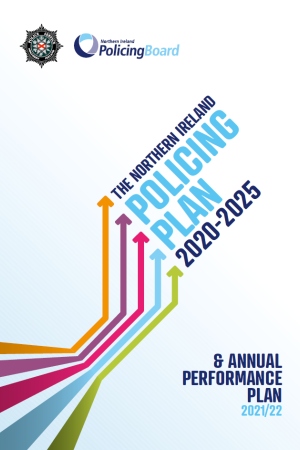 The Policing Plan 2020-2025 outlines our collective policing ambition for the next five years and sets out what we want for the people of Northern Ireland. Our three outcomes for policing are:
We have a safe community
We have confidence in policing
We have engaged and supportive communities
 
The Annual Performance Plan 2020/21 sets out the indicators and measures which the Board will use to assess PSNI's progress towards achieving the outcomes.  The Performance Plan will be reviewed on an annual basis to enable the Board and PSNI to respond to any new or emerging issues.
Northern Ireland Policing Plan 2020-2025 and Annual Performance Plan 2021/22.