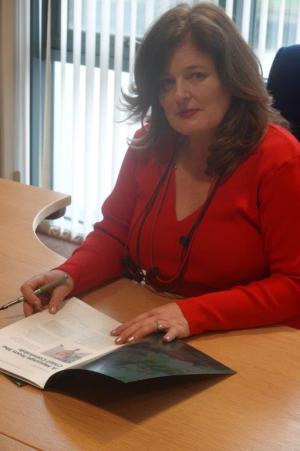 The Northern Ireland Policing Board has agreed a 3 year contract extension for the Chief Constable of the Police Service of Northern Ireland. The extension was agreed unanimously at the 6 April Board meeting and was subject to approval by the Department of Justice in line with Regulatory provision.
Policing Board Chair, Deirdre Toner said:
"In agreeing this extension, the Board wanted to bring certainty and ensure continuity of leadership for the Police Service.
The Chief Constable will be responsible for developing new plans to support the delivery of policing going forward and leading the organisation through future challenges faced.
We look forward to continuing to work with him in the time ahead.
The offer of extension has been accepted by the Chief Constable and approved by the Department of Justice.
Ends
For further information please contact the Board's Communications Office on 028 9040 8500
Notes
1: Regulatory Provision: Part 2 of "Determination under Regulation 11(3) of the Police Service of Northern Ireland Regulations 2005 states that the term of an appointment to the rank of Chief Constable or Deputy Chief Constable may be extended by agreement between the individual and the Policing Board for a further term of a maximum of three years and for subsequent terms each of a maximum of one year. The Chief Constable's contract will be extended from 1 July 2024 up to 1 July 2027.
Notes Ends