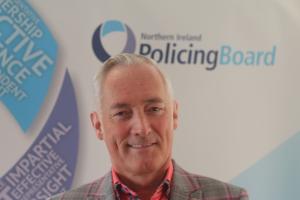 Applications are now open for the Police Property Fund Small Grants Scheme. The Fund is made up of assets recovered by the PSNI as a result of criminal investigations, and grants will be awarded to charitable aligned projects that demonstrate engagement with the PSNI, contribute to community safety/ and or building confidence in policing. Funding available will be administered in both Small and Large Grants calls with the first call administering £100k of funding for Small Grants of between £1k and £10k.
Policing Board Chair Doug Garrett welcomed the launch of the new Scheme:
"We are delighted to be able to offer the opportunity for groups to apply for these grants across Northern Ireland. The new Scheme has been designed by the Board to support project ideas that will improve safety in local areas, and support partnership building and relationships with policing and within the community.  
Through the work of the Partnership Committee, we have taken the time to develop and set eligibility criteria for the Police Property Fund Grants Scheme that will support a number of funding calls. This will ensure that available monies of over £400k can be invested in community based projects in a sustained way over the next number of years.
With recent investment in neighbourhood policing teams, we want interested groups to work with local officers and the Policing and Community Safety Partnerships on their ideas. Confidence in policing is key to a safe society and we hope the projects funded by the Police Property Fund will help contribute to safer, more engaged communities."
Supporting the Scheme Launch Chief Constable Simon Byrne said:
"I am pleased to support the launch of the Police Property Fund, an initiative which will offer groups from across Northern Ireland the chance to apply for monies which will contribute to community safety activities. My own experience shows that small grants like these can make all the difference to groups trying to build safer and more cohesive communities".
"I would urge groups to find out more about the Fund and how it can benefit them and the wider community at a local level and we look forward to working with successful applicants to improve confidence in policing and make local places safer."
Do you have or know of an eligible project that would benefit?  Find out more here: /police-property-fund
Ends
For any further information please contact the Board's Communications Office on 07801 738795.
Notes to editors
The Board is allowed to provide payments to organisations for charitable purposes under the The Police (Property) Regulations 1997.
All information about the eligibility criteria for the Police Property Fund Small Grants Scheme and application documentation can be found on the Board's website www.nipolicingboard.org.uk
Ends